This week's Top
10
9 features songs we wish were made into books. I was about 5 songs in when I realized, this was a lot harder than I thought. So, I recruited some help. Here are my top 5, followed by a top 4 from my special guest a.k.a., my husband.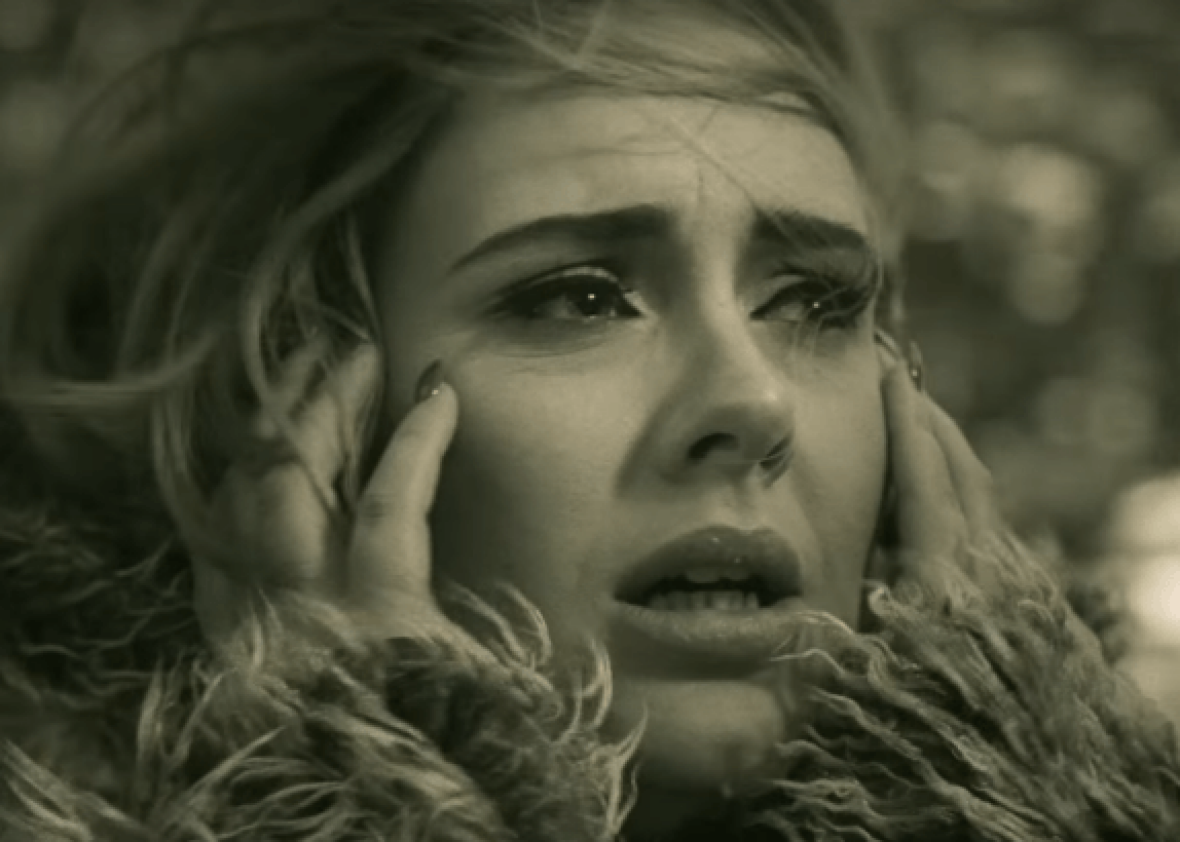 Image Source: Slate.com
Hello by Adele
A gut wrenching love story with an amazing tagline.
"There's such a difference between them and a million miles."
See You Again by Wiz Khalifa (feat. Charlie Puth)
A coming of age story of two friends. When one suddenly passes away, the surviving friend must learn to move on while preserving the other's memory.
"We've come a long way from where we began. Oh, I'll tell you all about it when I see you again."
Rather Be by Clean Bandit (Feat. Jess Glynne)
We meet our lead character as she embarks on a journey around the world to find herself. No matter where she goes or what she experiences, she knows the only thing that will make her feel whole again is him...
"As long as we're together, there's no place I'd rather be."
Count on Me by Bruno Mars
Another one about growing up and having each other's backs.
"You'll always have my shoulder when you cry. I'll never let go, never say goodbye"
Spaceship by Kanye West (feat. GLC, Consequence)
Stuck in a dead end job, barely making ends meet. Our title character decides to make a career change. Only time will tell if his sacrifice will pay off.
"Y'all don't know my struggle. Y'all can't match my hustle"
JG's song to book wish list...
Affirmative Action by Nas (feat. AZ, Foxy Brown, and Cormega (The Firm))
A young entrepreneur is pressured into hiring a person of colour in order to give his business a more inclusive image. Nasir, a young black male just out college gets wind of this and seizes the opportunity.
Note: This one is a bit edgy to post lyrics. You can find them here at azlyrics.com if you're really interested.
Heart of the City (Ain't No Love) by Jay Z
The story of Pablo Escobar -
I don't get this one... but JG says it's what he's reminded of when he hears it. Check out the lyrics at azlyrics.com
Lost In The World by Kanye West (feat. Justin Vernon of Bon Iver)
Fresh out of college a young woman decides to risk it all and move to a new country. This is the story of that journey.
"I'm lost in the world, I'm down on my mind. I'm new in the city"
24 Hours to Live by Ma$e (feat. Black Rob, The Lox, Diddy)
How one person decides to live the final hours of his life.
"If you had twenty four hours to live just think. Where would you go? What would you do?"
Feel free to leave your Top 10 Tuesday in the comments below.
Top Ten Tuesday is an original bookish meme created by
The Broke and the Bookish
. For the list of future top ten topics or details on how to participate, click
here
.